Congratulation to our B
oys and Girls Basketball, and our Boys Soccer teams on making it to the CIF Playoffs!!!
Results available on MaxPreps here.
Next up – Boys Soccer
Second Round of CIF playoffs Division IV. 
East Valley v Collins Family
at Marquez High School 
6361 Cottage St
Huntington Park, CA 90255
CIFLACS Boys Soccer Playoffs Boys Division IV
Our Football Team needs your support!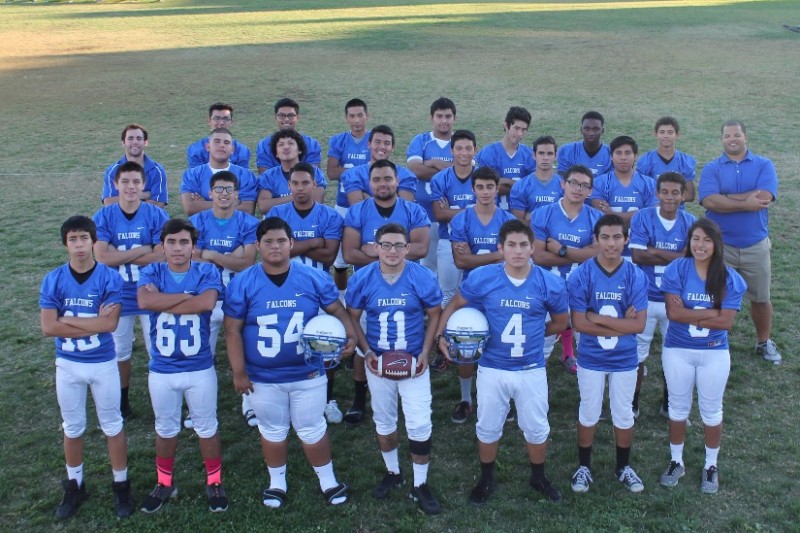 Coach Beau Peter is asking our school community to support our football team as they prepare for their upcoming season. They are fundraising for uniforms, practice equipment, a functional scoreboard, and football camps. Please donate here.
Academic Decathalon Success!!

Congratulations to our East Valley Academic Decathalon Team who was so successful in this year's competition! Ms. Goehring and all of our faculty would like to congratulate the following students:
**Tho Mac who scored 800 out of 1000 in mathematics and received an honorable mention district-wide.
**Diana Blanco who recieved a bronze medal in speech and was our team's top scorer.
And other competing members:
Analuisa Alonzo
Jannely Castro
Jantip Taengirsilak
Tommy Swans
Jocelyn Sosa
Fitness Center Ribbon Cutting!
Please join us on Friday, March 6 at 10am for the Ribbon Cutting of our brand new Fitness Center supported by a grant received by Ms. Stewart & Mr. Medrano  from "Sound Body, Sound Mind." Details below.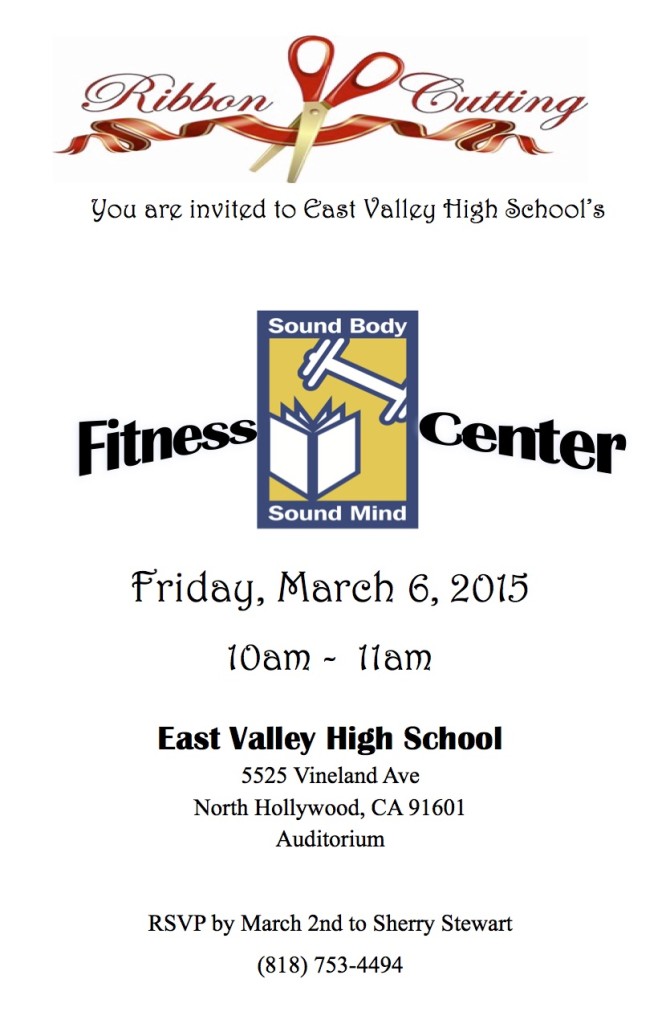 Congratulations to Ms. Brooks – our very own LA United Way 2015 Inspirational Teacher!
Read below for their explanation Ms. Brooks is one of the 2015 Los Angeles Inspirational Teachers of the Year!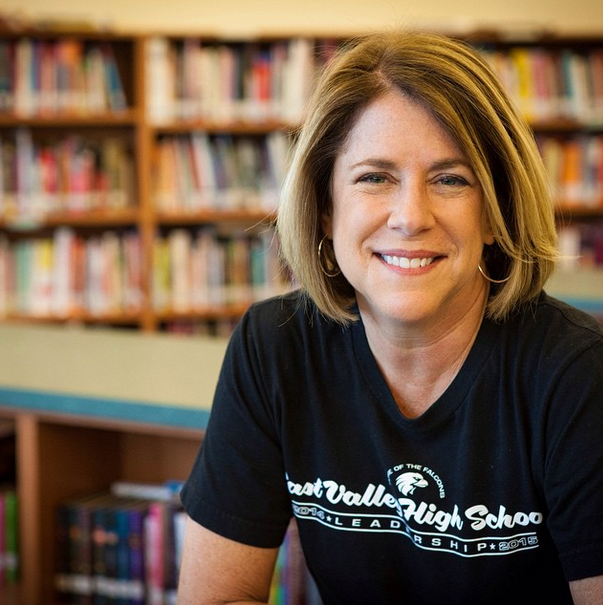 Dana Carli Brooks is a National Board Certified teacher of history at East Valley High School where she also is Leadership Advisor. Dana graduated with a law degree in 1983 and left her law practice in 2006 to become a founding faculty member at East Valley High School where she teaches 10th grade World History and 12th grade Government. Dana works in partnership with the UCLA Center X History-Geography project to improve history-social studies instruction. Her goal is to provide rigorous educational opportunities as she believes a quality education is the best route for her students to improve not only their lives, but the lives of their families and their communities.

A colleague had this to say about Dana: "Students in her course continue to increase the passage rate on both AP World History and AP Government. She has created a classroom community where students feel heard and valued. She continues to listen to feedback from peers and challenge the status quo. As a school leader, she has designed and implemented a rigorous professional development program with the support of her peers. She is sure to involve parents by keeping lines of communication open." @LAUnitedWay is proud to honor Dana Carli Brooks as a 2015 Inspirational Teacher. #TeachersWhoInspire2015 
Upcoming Parent Meetings
School Site Council will be on Tuesday, February 10th, 2015, at 4pm in the parent center.
English Learners Advisor Council will be on Wednesday, February 25th, 2015, at 5pm in the parent center.
Moot Court Success!
Please join us in congratulating Ms. Brook's Government classes on their successful Moot Court proceedings at the end of last semester. The class engaged in a full court simulation.